harmonykitten wrote:
Hillary wrote:
Taxidermy guinea pig hair comb: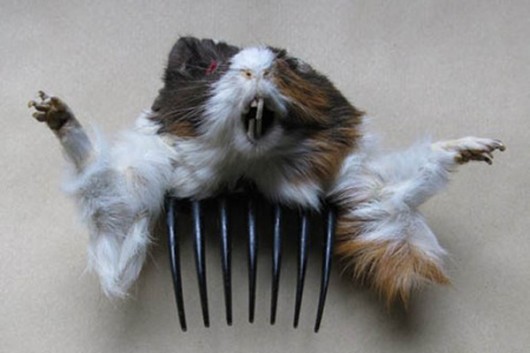 This reminded me of the rabbit from Monty Python and the Holy Grail. Run Away!
Yes! Another Holy Grail fan. I can pretty much recite the whole movie which tends to annoy the shit of people watching it with me. But I can't help myself.
- "The swallow may fly south with the sun, or the house martin or the plover seek warmer hot lands in winter, yet these are not strangers to our land."
- "Are you suggesting coconuts migrate?"