Fluffy goes to New Orleans....
Fluffy and Udder Madness devised a plan. Fluffy would sneak into the bAAAAaggage* (* HB/ET/BB) and go to New Orleans.
Zip me up!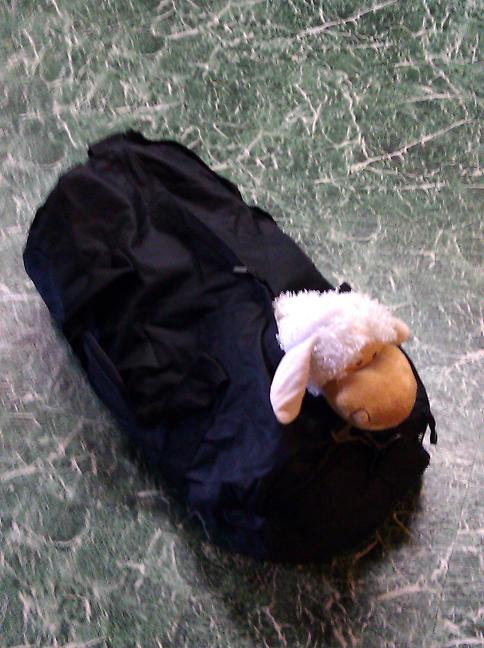 Discovered! But we're past the TSA, so too late now!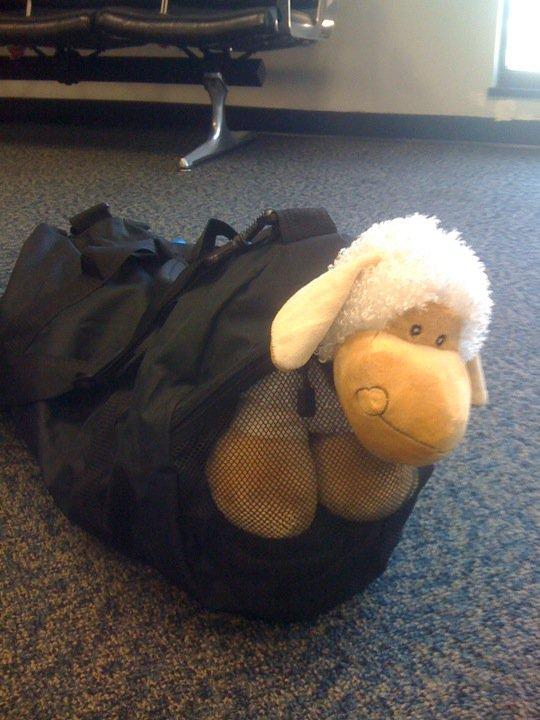 We're not really Air-Sheep. Shouldn't be flying. Fluffy straps in tight!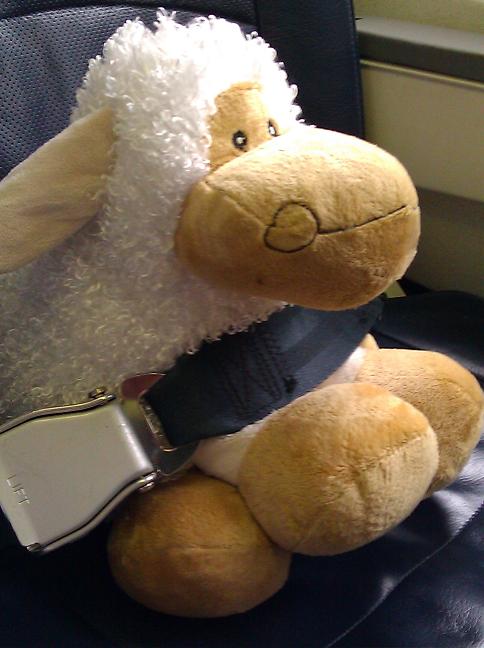 This isn't so bAAAaaad!!! Can I drive?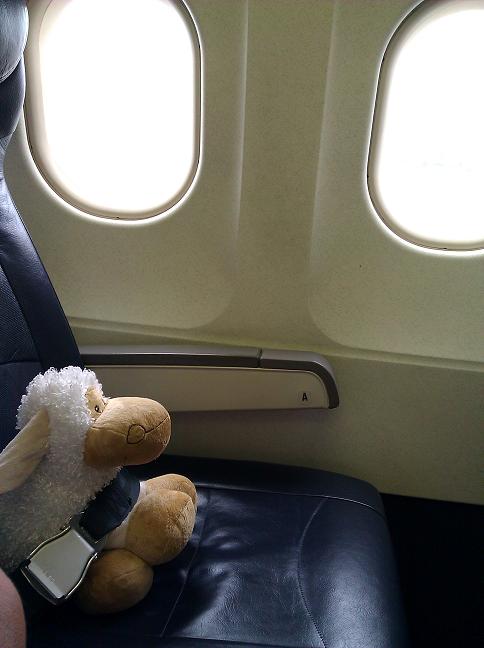 Oooo, made it to the Big Easy!!
Time to:
be the tourist: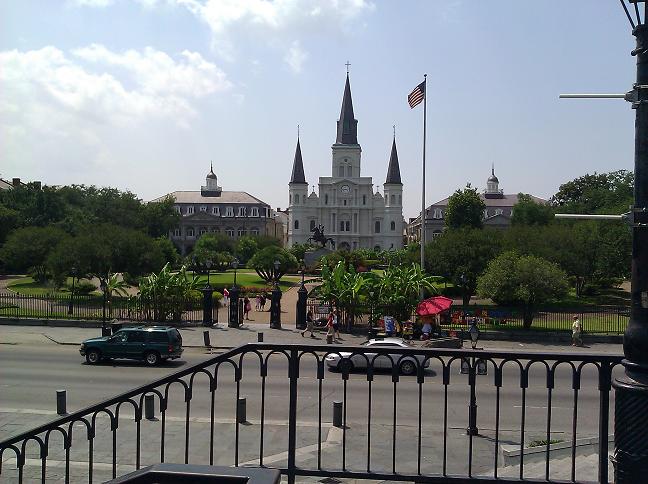 get dressed up: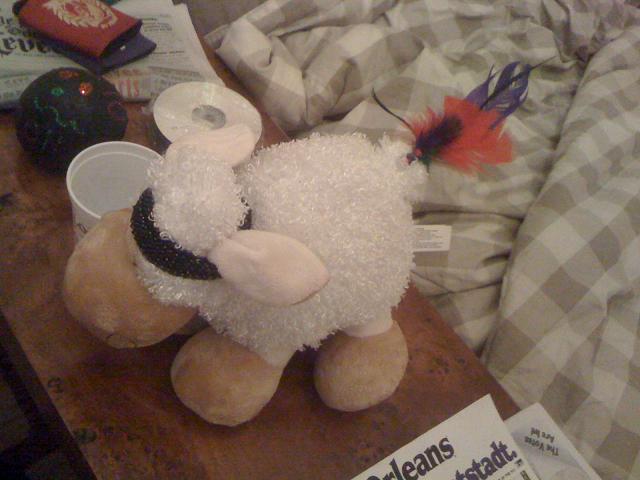 wait out the heat with beer and music: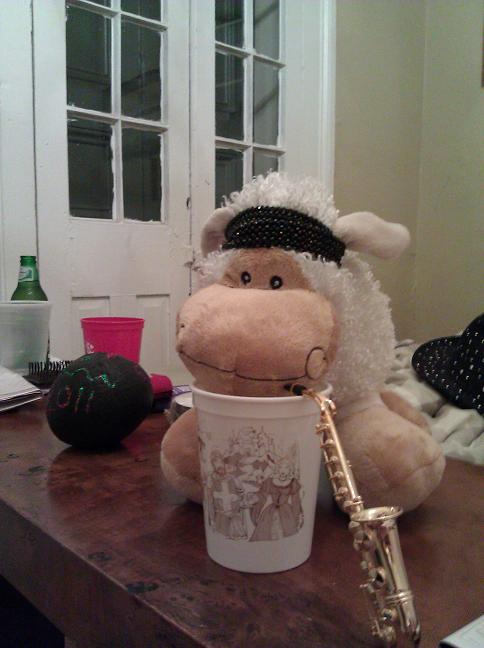 hit the late night music: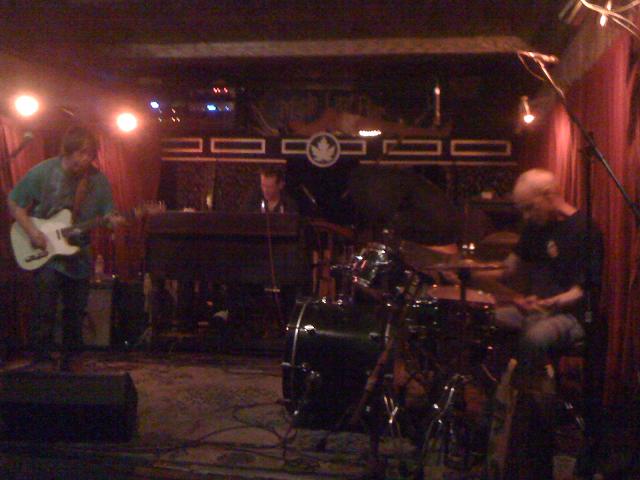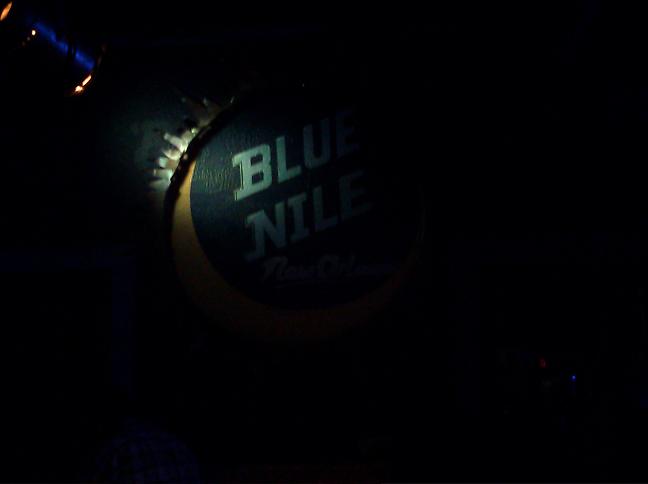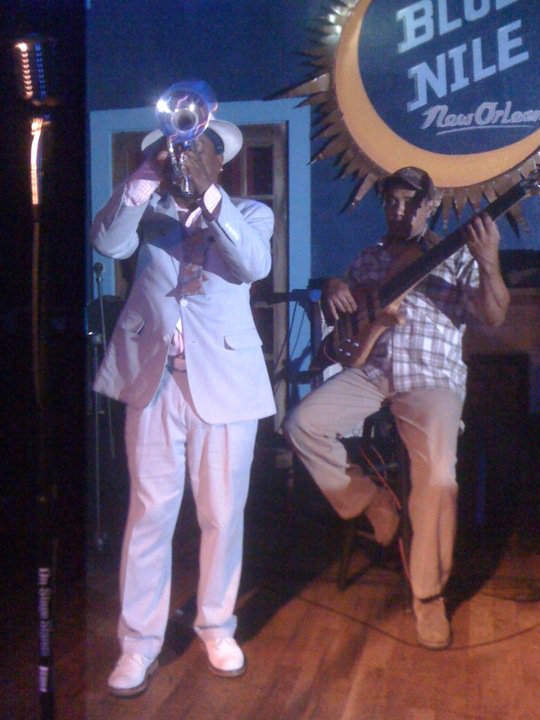 don't want to leave but have to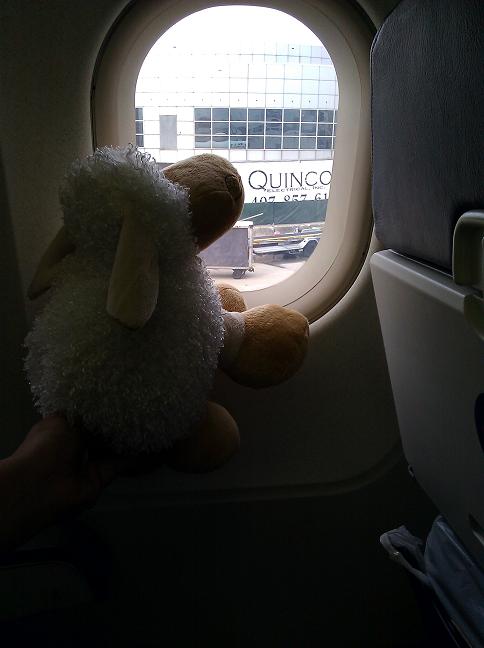 made it home with some souvenirs, got a huge scolding from Wooly Mama but it was sooo worth it.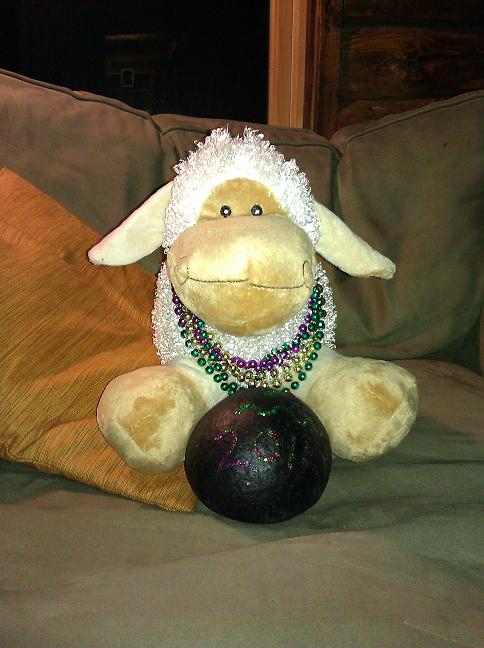 -- Fluffy