heh, awesome no topic post.
And congrats! I'd almost say now that you've quit don't go back! But who am I to give advice like that.
Here's my contribution to the 'no topic' thread... I'm going to bring this previous discussion up to date...
longhairedfreak007 wrote:
Tai wrote:
Create a sheep drum circle...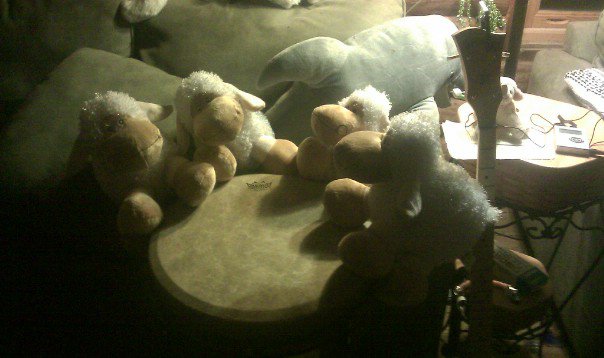 that's funny on a few different levels,.what's that grey creature in the background...a rhino??
Tai wrote:
It's a dolphin, at one point I was going to be an Evolved Dolphin for Future Night.
It was also as close as I could come to a shark...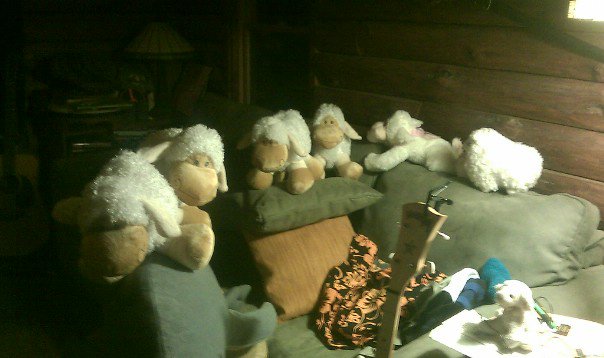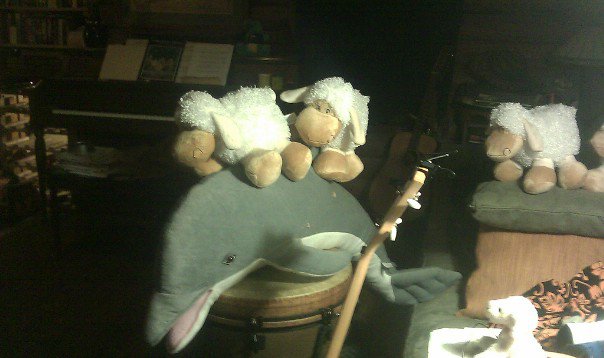 I move the flock around at night after serk has gone to sleep
. I'm usually pretty drunk. It amuses me.
Since then the flock has been captured in quite a few poses!! This is how Sharon found them on the morning of shearing day: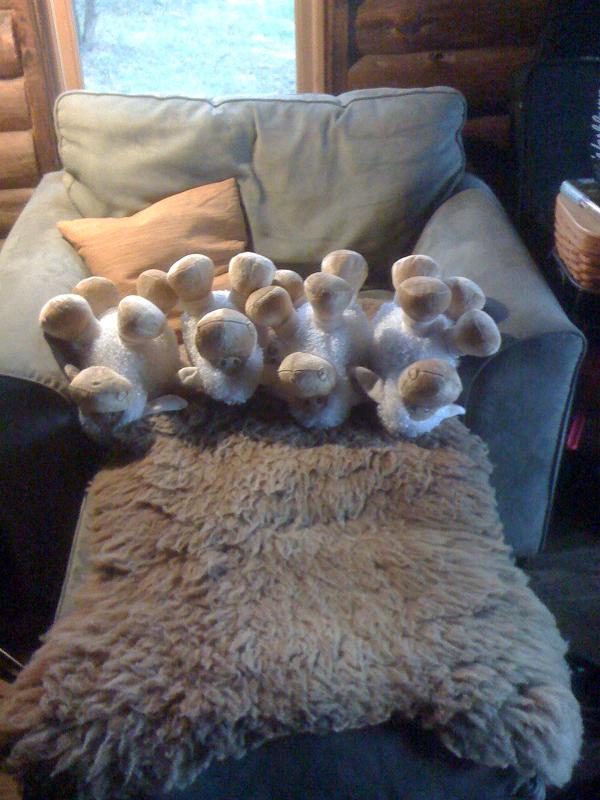 (sheep are rolled onto their backs for most of shearing)
Here they are working on Boil Dat Cabbage Down: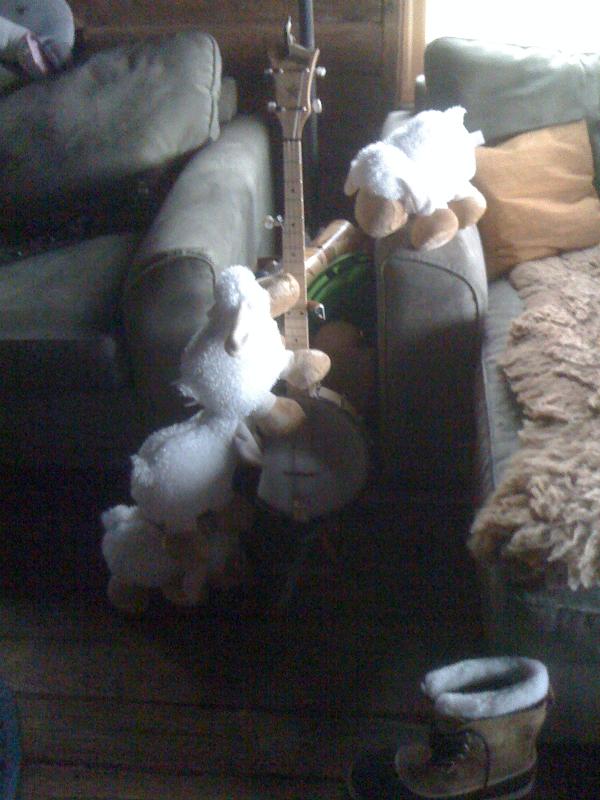 Here they are playing at Star Wars, they took turn being the Storm Troopers but it is hard to tell: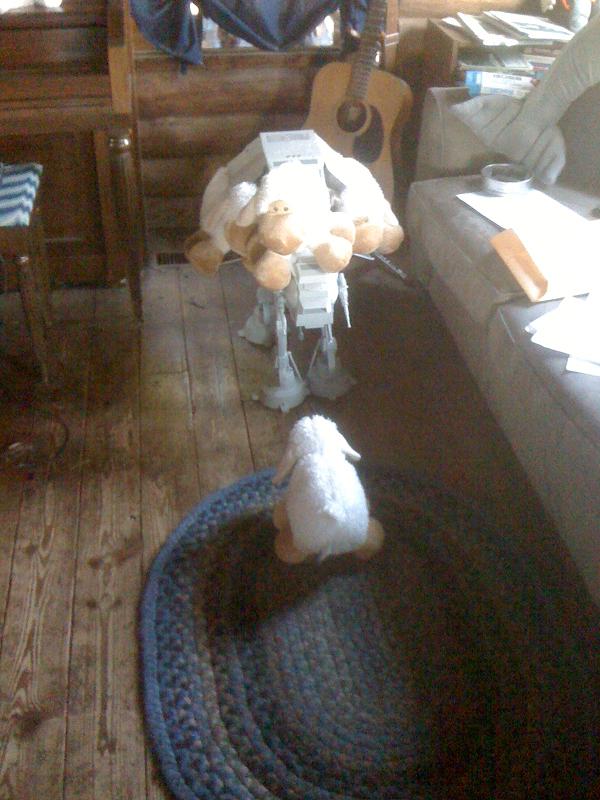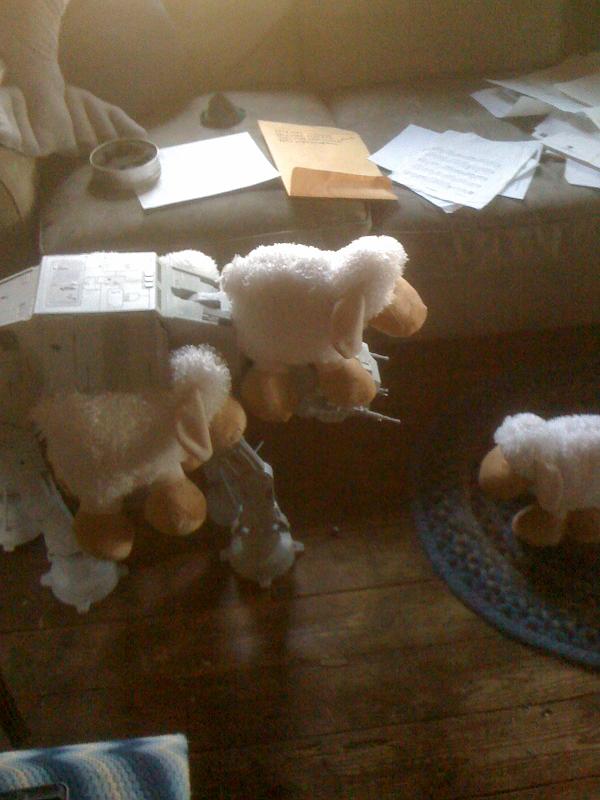 The observant will notice a green hat in the last picture. One of the sheep wore that on St Patrick's Day =P
The sheep also got curious about books and reports of dogs in flying saucers and did some research.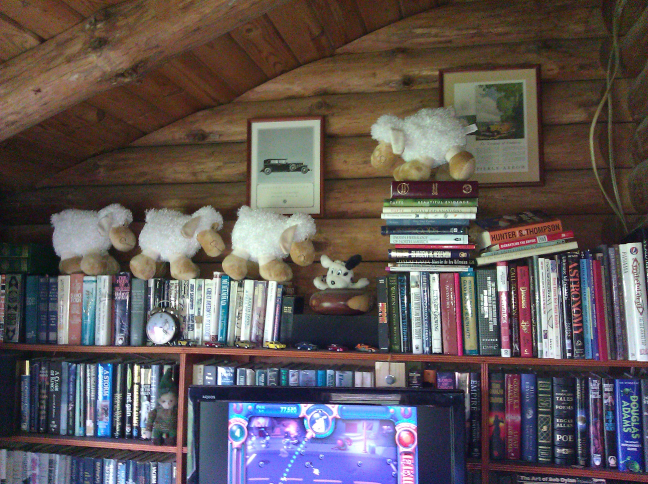 And that brings us up to today, Earth Day, where they are doing their tree hugging, bringing us full drum circle!!