These are some of my favorites, although we didn't do nearly as much camera work this year. I was certainly having too much fun to worry about it too much.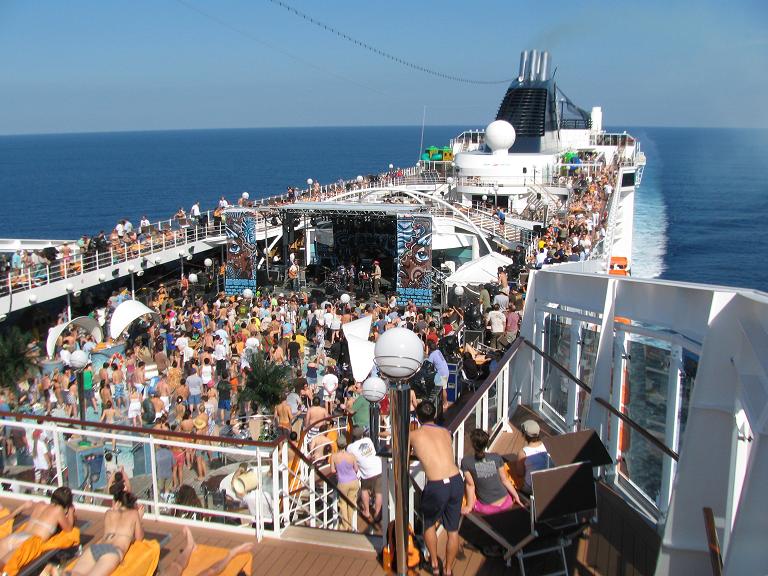 serk doing what she does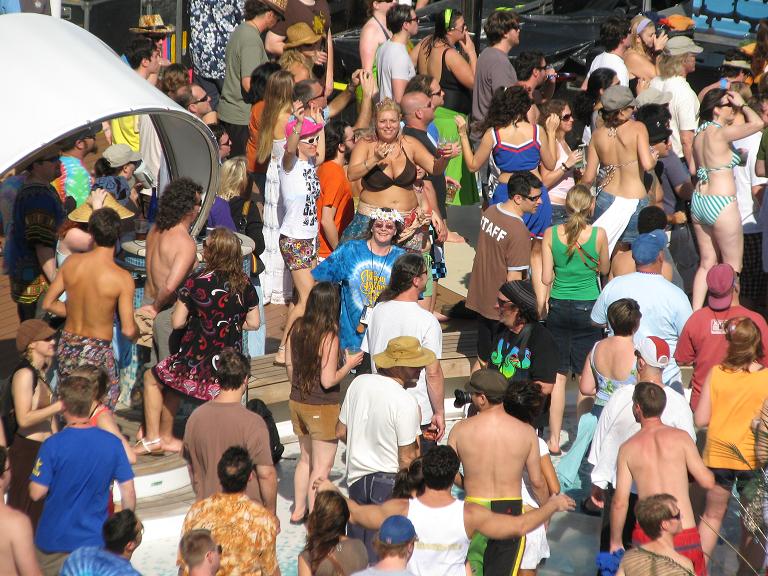 Bad Kitty.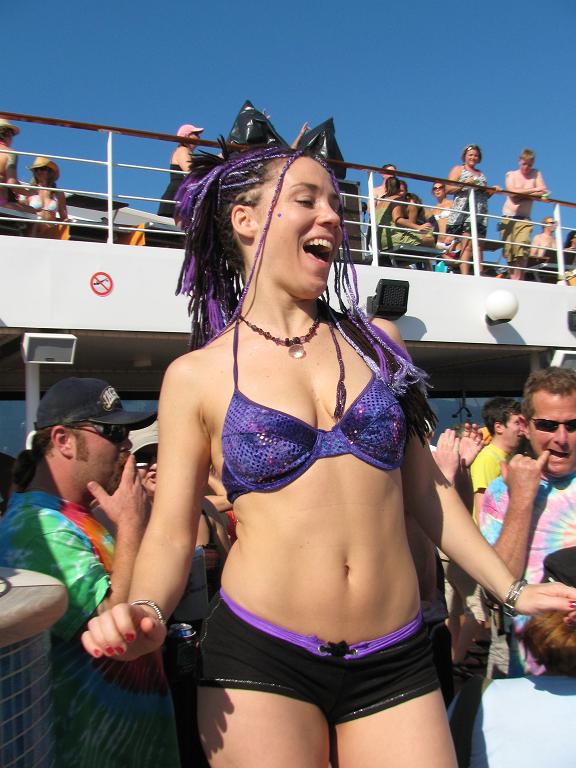 Bodhi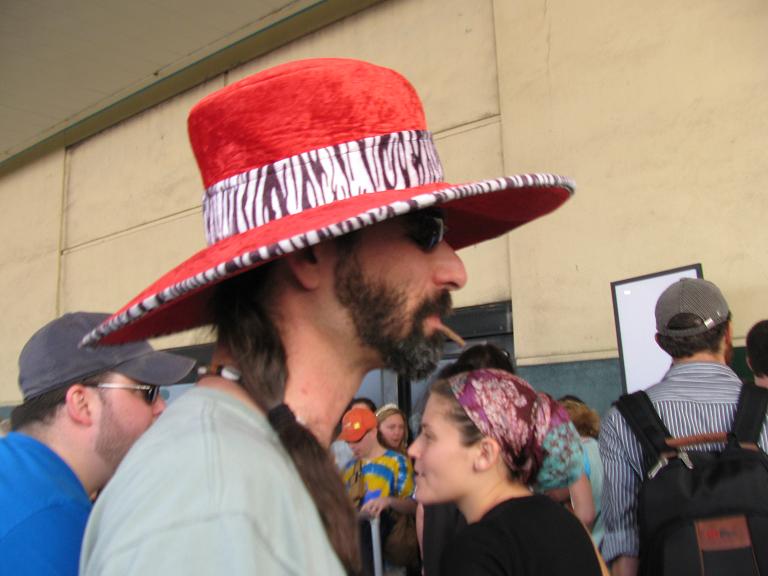 Sharon took a great shot of Kelly splayed, but I want to check with her before posting it (Kelly, not my wife).
Beetljuice right after he took an amazing fall on the pool deck (and we checked on him). He showed it to me the next day - dark purple black the size of a dinner plate.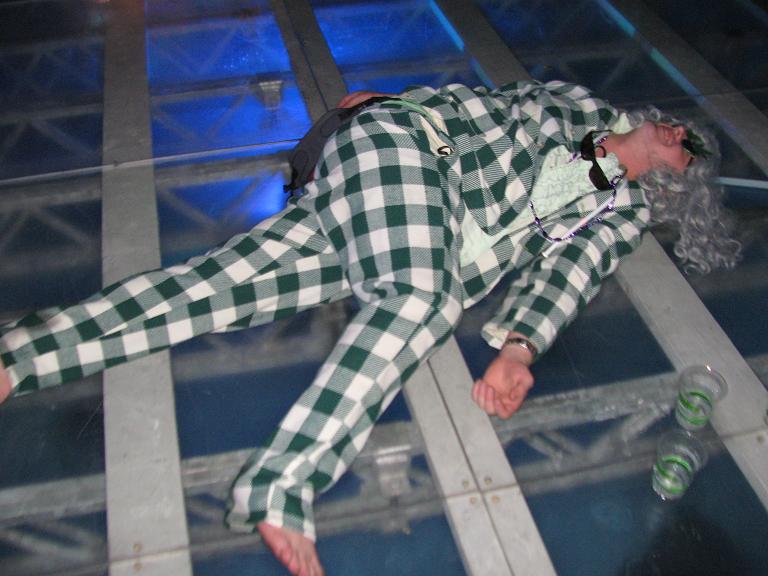 A Holy Grail Knight (with cloppers!) and Nocho Libre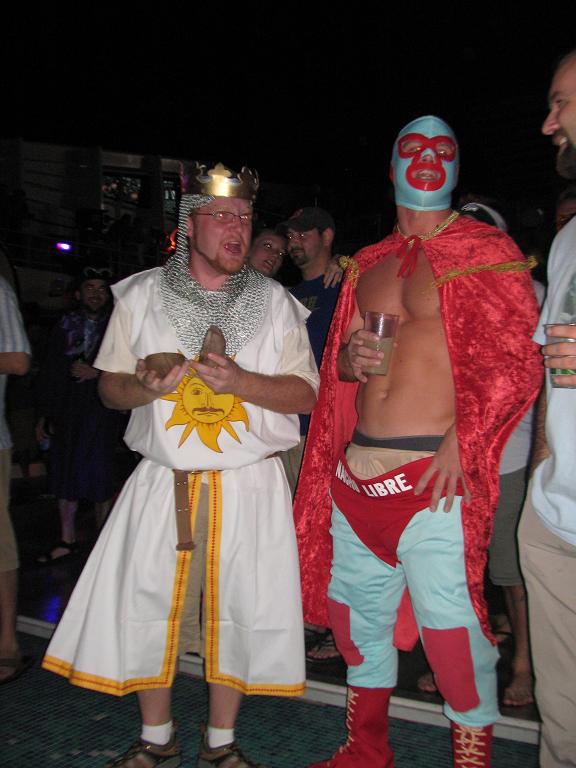 Leslie Edward Claypool. This is pretty much what he looked like to me for that show. I loved that they closed with Electric Funeral.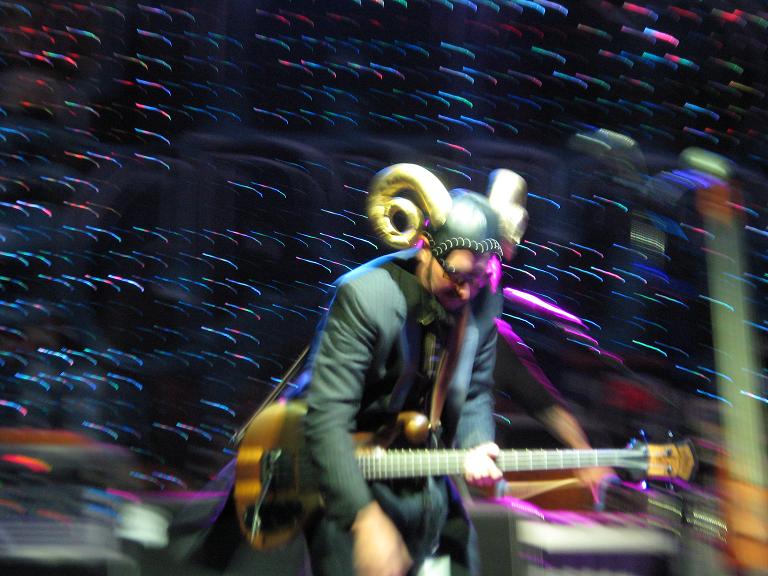 Julie McCoy...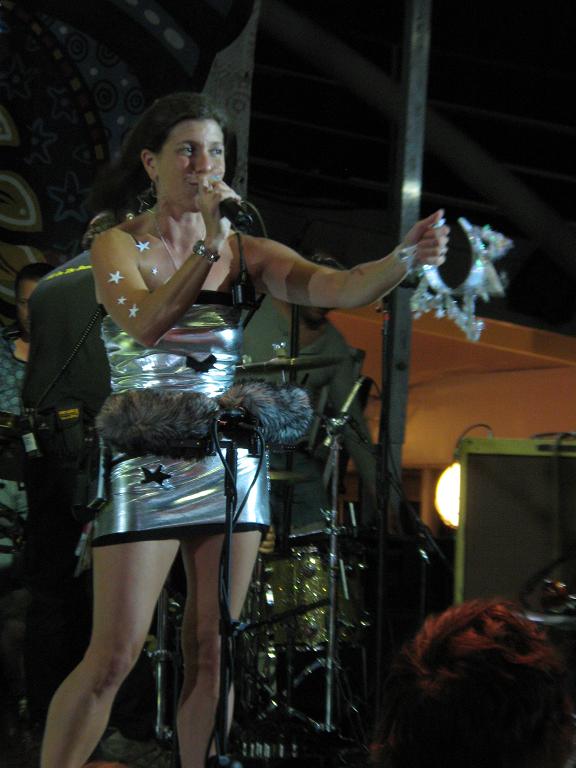 One of my two Liver Twins, Knut, being udderly ridiculous.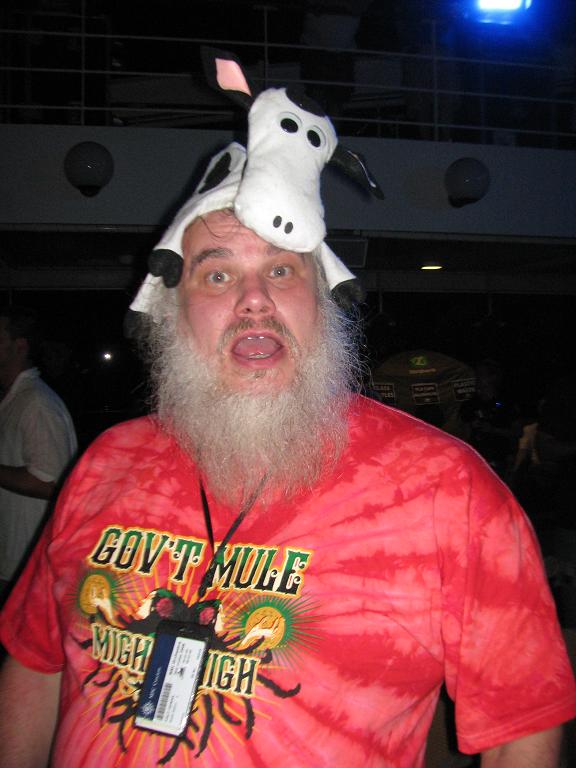 The LSD LCD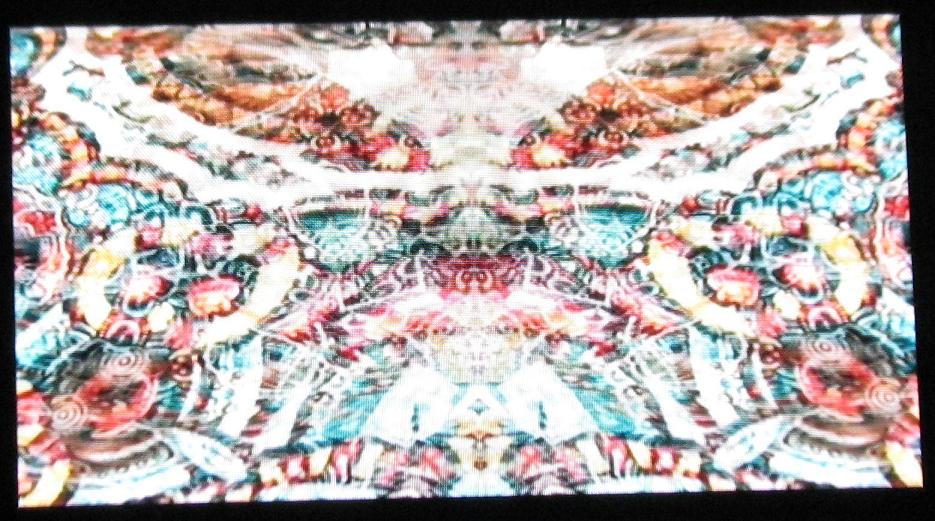 All the work Sharon went into picking out pictures and shipping a 32 pound box of supplies to the hotel ahead of time paid off with her "Blues Alley" theme. She was stunned when we won and were called up on stage, but I had been expecting it. I suspect someone has pics of my pupils up there though doing that deer in the headlight thang.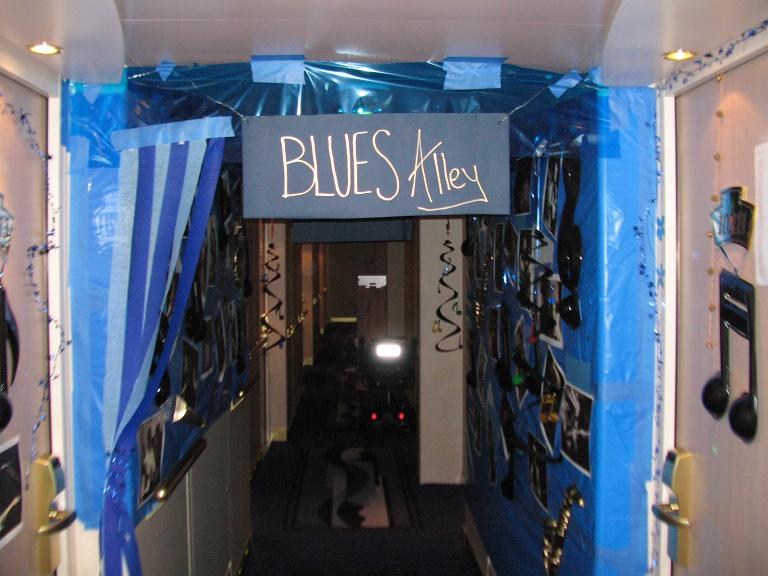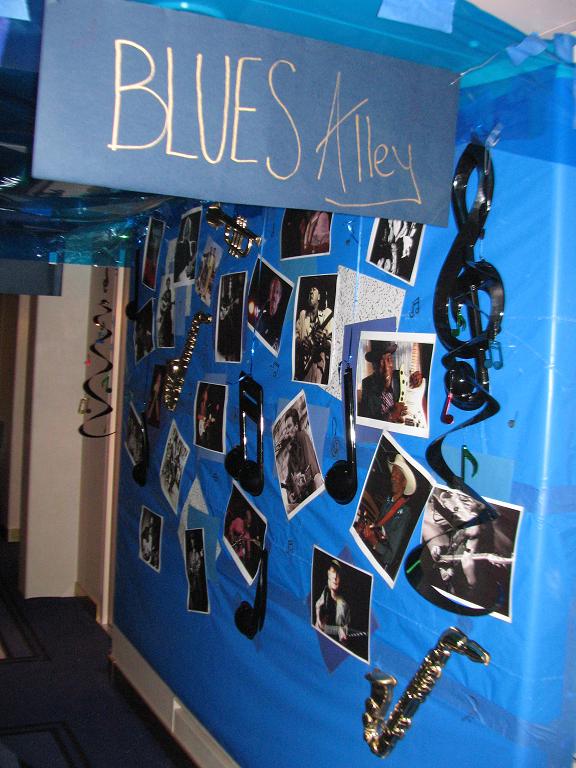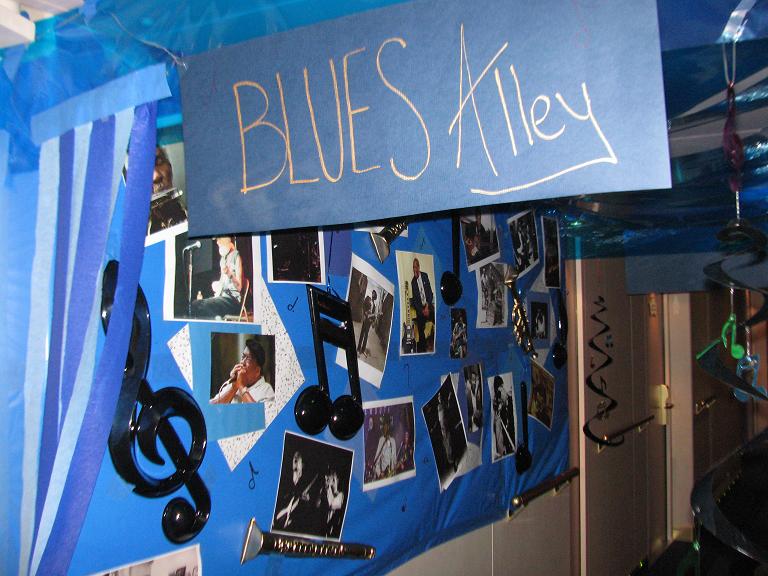 The door white board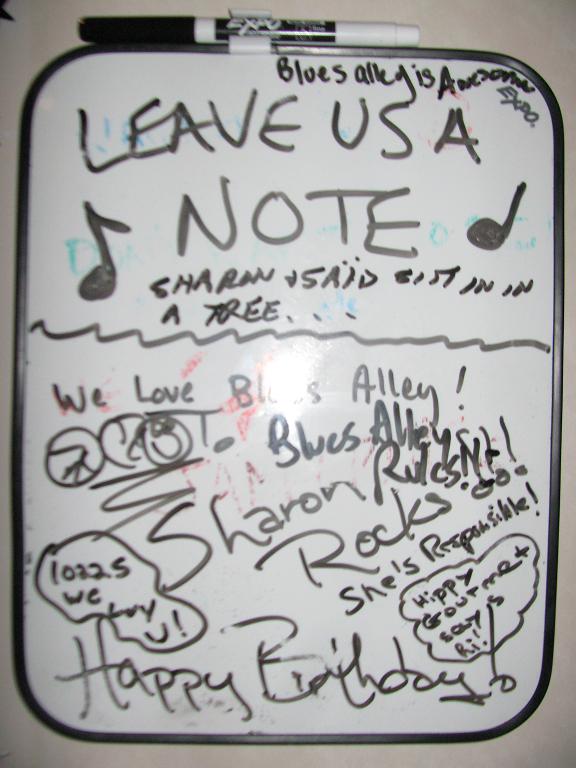 Some of the donations.
Schoolchildren, drummers and dancers at the school.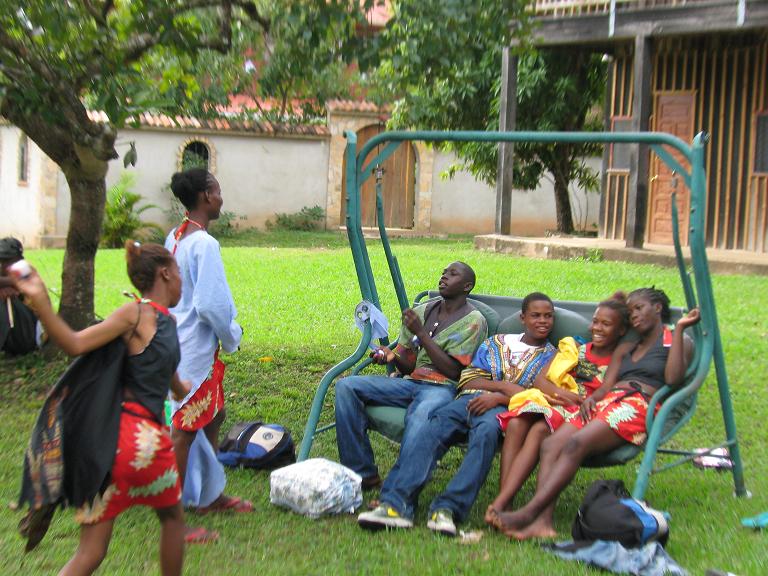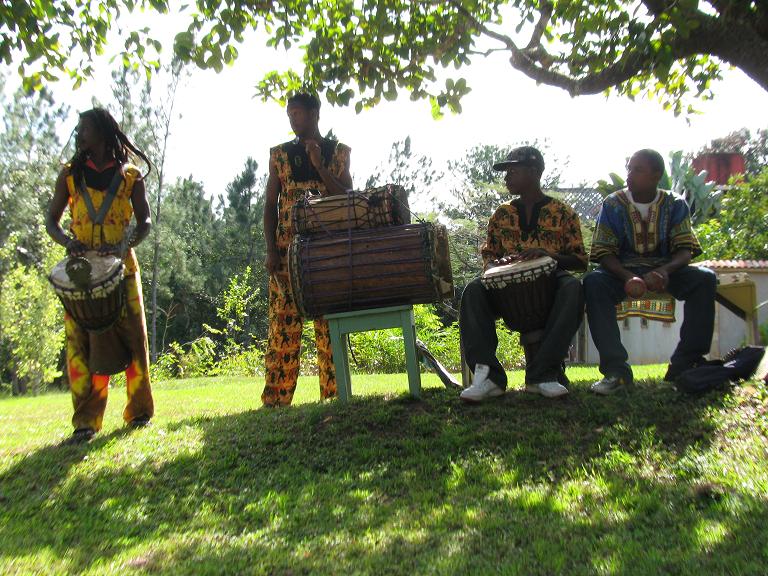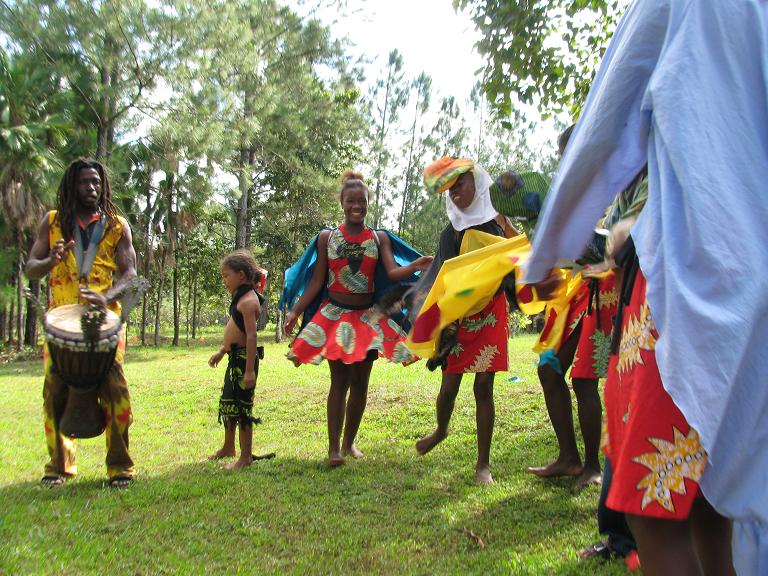 The Monkey Preserve bathroom signs were expressive.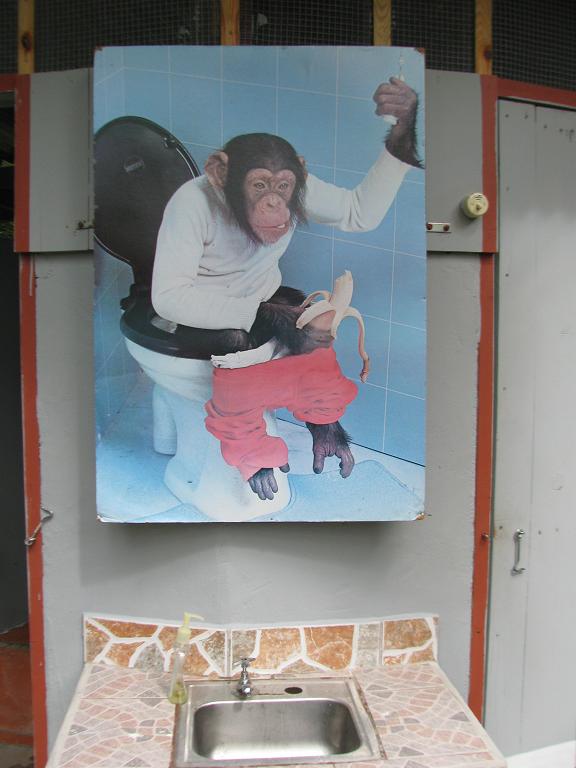 Liver twin and wife just before the dunking...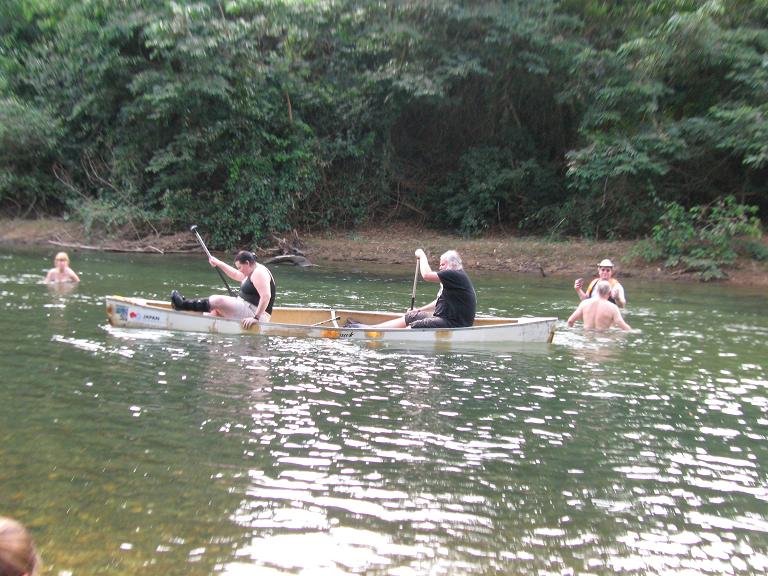 Somehow I got in on the pinata party.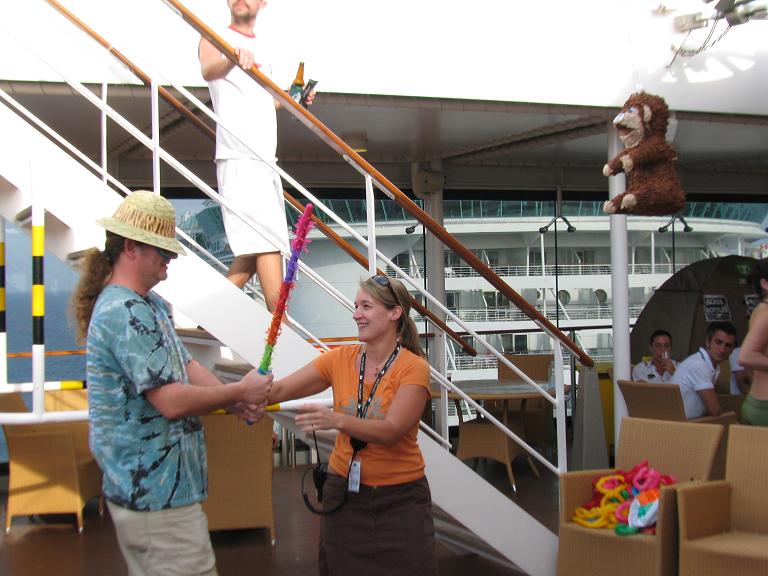 Unlike late night where I would often have more, I often limited myself to only 2 at a time in the afternoons.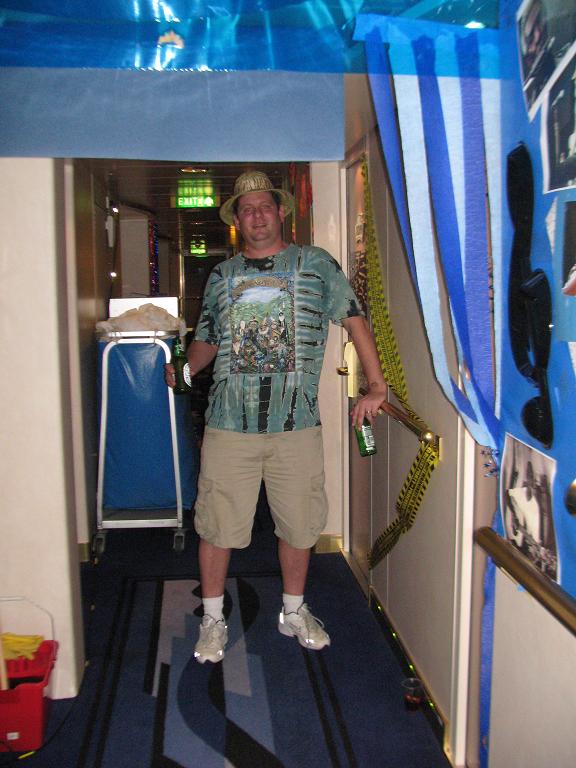 The picking party.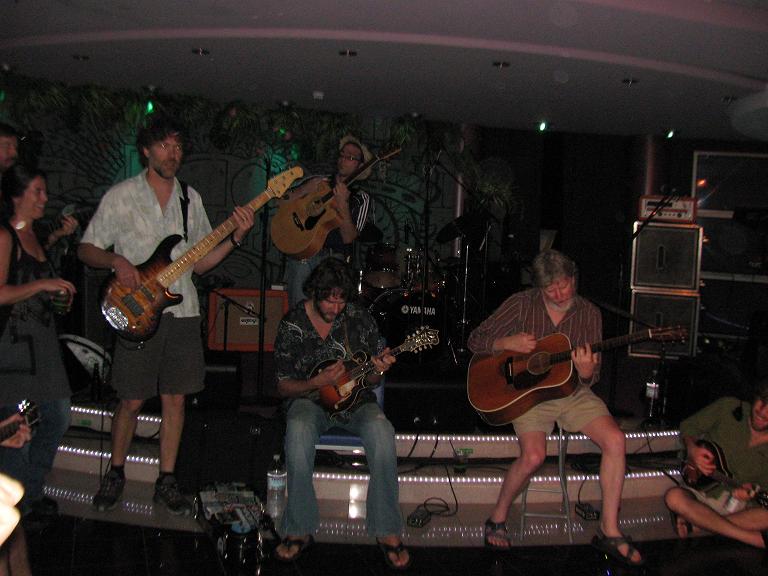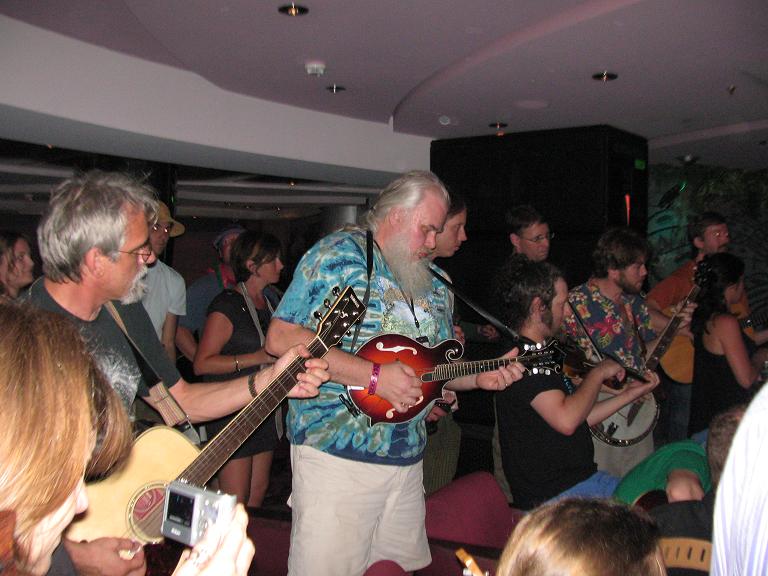 The spontaneousness of it all is part of what makes Jam Cruise so crazy fun for me. Here we have Robert Walter playing some amazing jazz on the grand piano in the three story atrium reception of the ship. We were lucky enough to be there when he was walking through and decided to sit down (I believe serk postedt this in full via youtube). Bonerama was everywhere as everyone knows.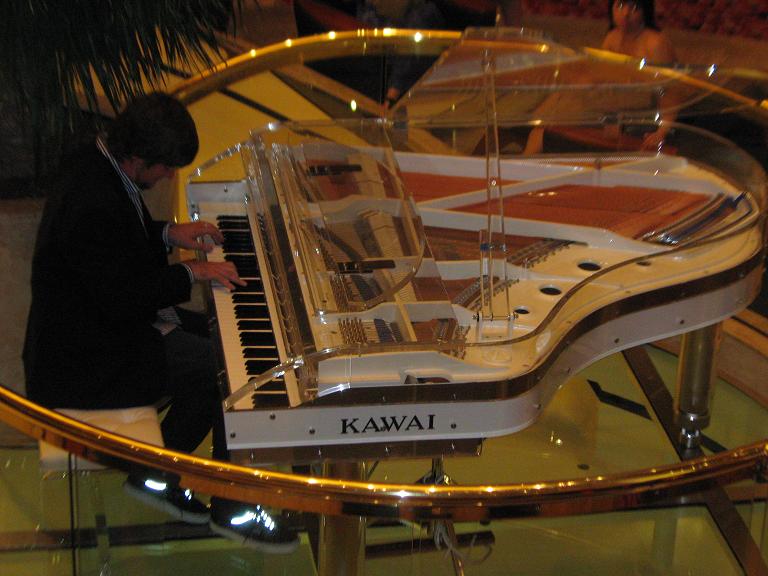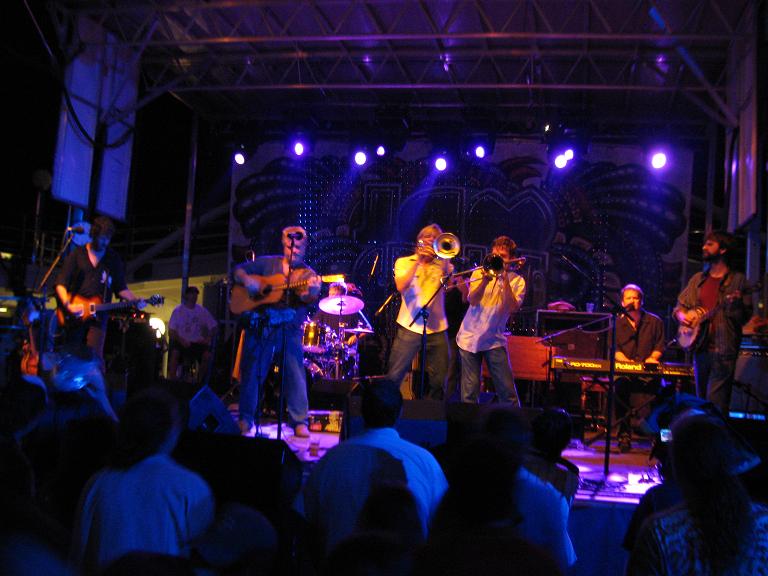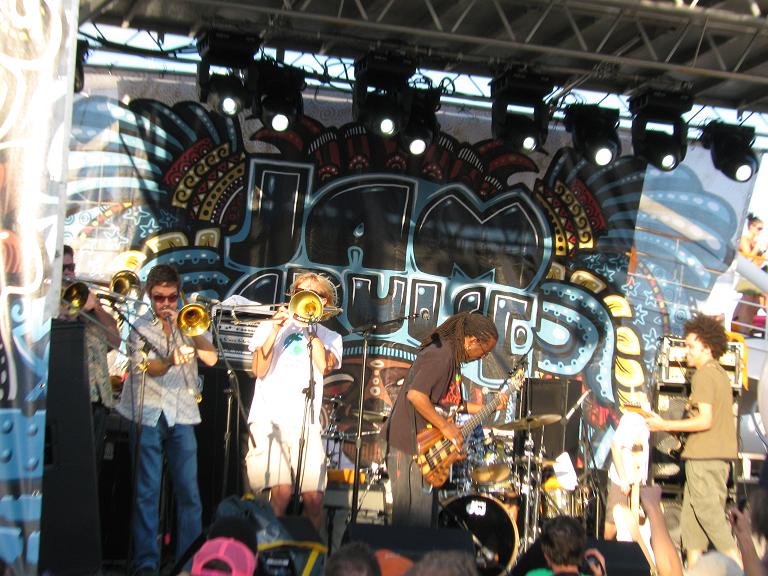 Thanks for all the great vibes people. See you next year if not sooner. :thumbup: